Baby pineapple plant in 3.5 inch pot, Ananas comosus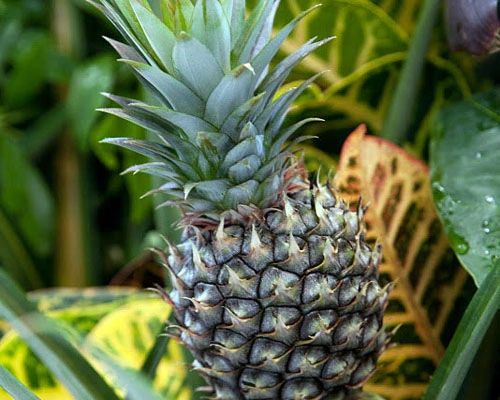 Baby pineapple plant in 3.5 inch pot, Ananas comosus
Free Shipping

Will make delicious fruit

Grow your own pineapple

Great windowsill plant

Freshly potted

This baby pineapple plant is Ananas 'Smooth Cayenne,' a Hawaiian variety that is regularly found in American grocery stores.
This cultivar produces 5- to 6-pound pineapples with pale yellow flesh. The fruit has high sugar and acid content and is super delicious. 'Smooth Cayenne' is well adapted to canning and processing, too.
Freshly potted in 3.5 inch pots. These are considered low maintenance, easy growers, drought and heat tolerant. You can grow them outdoors year-round in zones 9-11. Elsewhere, grow as a container plant and bring indoors during colder weather.
These like full to partial sun. About two years to harvest. Sorry, no shipments to Hawaii.
We ship Priority Mail, anywhere in the U.S or its territories.