Baby Boston fern, Nephrolepis exaltata in 3-inch pot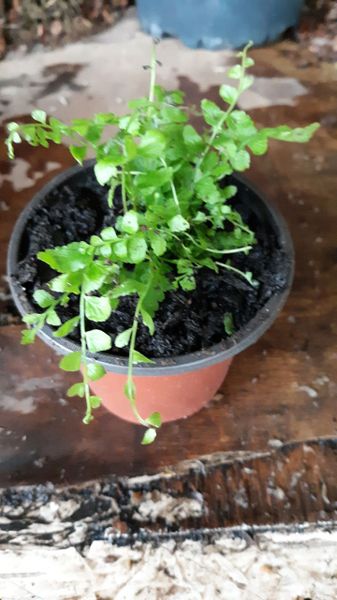 Baby Boston fern, Nephrolepis exaltata in 3-inch pot
Baby Boston ferns are f
ast growing, easy plants regardless of whether you have a green thumb. In fact these are one of the easiest ferns to care for and maintain.
Nephrolepis exaltata, known as the sword fern or Boston fern, is a species of fern in the family Lomariopsidaceae (aren't you glad you asked?) native to tropical regions throughout the world. This evergreen plant can reach as high as 40–90 centimeters, and in extreme cases up to 1.5 metres. These baby plants are nicely started in 3-inch pots.
Water / Humidity: Soil should be kept moist (but not waterlogged) year-round. High humidity (50%+) is essential! Place your fern in a steamy bathroom, on a water-filled pebble tray, by a humidifier, or simply mist daily. Brown leaf tips and yellowing are signs of too little humidity. No direct sun. Use a very weak liquid fertilizer once a month or so.
We guarantee customer satisfaction upon delivery. We ship USPS, with a tracking number for every order.