1 gallon bag of potting mix for paphs, phals, milts, oncidiums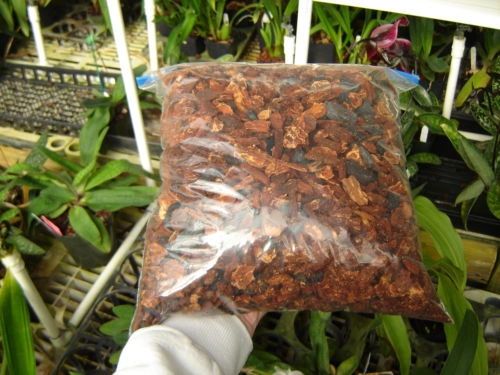 1 gallon bag of potting mix for paphs, phals, milts, oncidiums
Free Shipping
This is the mix we use for our paphs (ladyslippers), miltoniopsis and oncidium orchids -- orchids that like to stay a little damp. Good for phals, too.
It consists of equal parts medium fir bark chunks, medium charcoal chunks and sphagnum moss.
You may use something different, but this works best for us and we highly recommend it.
You are buying a one-gallon bag of potting media, containing enough mix for two 6-inch pots or three 4-inch pots.
You probably need to repot some of your orchids -- especially grocery store orchids. This is the right stuff.